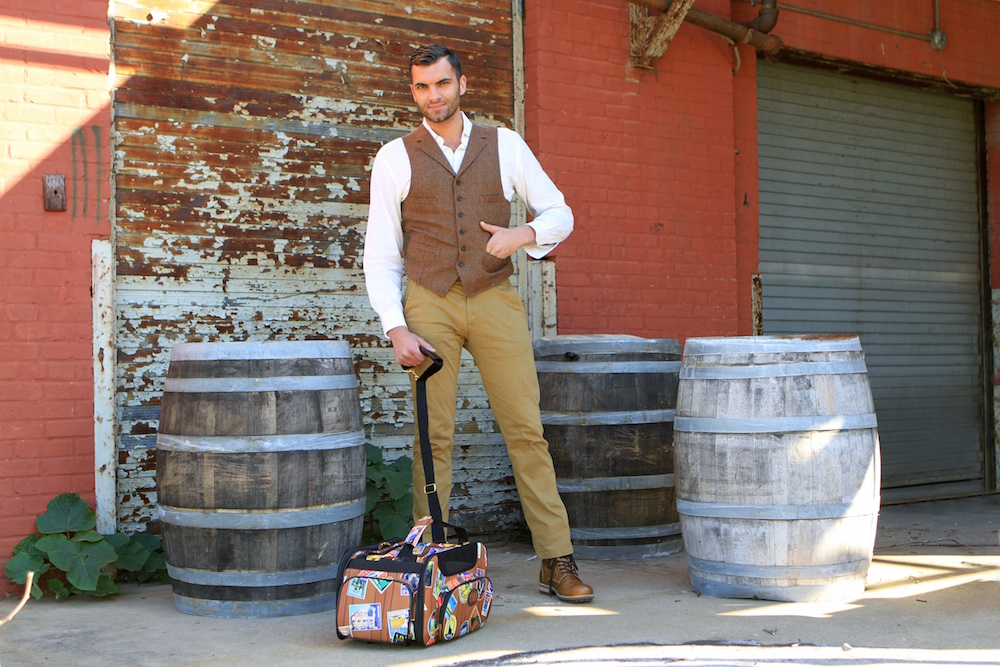 Holiday travel, anyone? If it's with this guy, I'm in! I know, it's crazy the holidays are coming around so quickly. But, planning is already underway for trips to the family, destination vacations and all manner of festive season flights of fancy. If you're going to be traveling with your pup (and they hope you are), you'll need a way to transport them that's safe, easy and stress-free. Sound good?
No, Caswell the gorgeous model isn't going to be rubbing your feet on the plane, but there's a more practical way to travel stress free. What's most important to you in a travel bag for your dog? Does it need to look good? Does it need to be comfortable? Does it need to stand up to the wear and tear our pooches inflict on it? Does it need to have enough storage to fit the necessary supplies you'll need? What about a bag that ticks off all of those boxes.
I've found a great bag that is perfect for holiday travel and for giving as small dog gifts. The Bark n Bag Wheeled Weekend Traveler is stylish, comfy and conscious, with enough storage pockets for an entire weekend of furry fun! You know I love eco-friendly. Bark n Bag's philosophy is Re-use. Recycle. Repurpose. Their bags are made from eco-friendly fabrics with absorbent organic cotton liners.  This bag's fabric is made from a high-quality polyester fiber that comes from 100% certified recycled plastic PET bottles.
The pattern on this fabric was inspired by Bark n Bag founder, David Fine's, grandmother. Like the antique trunks used for long trips by stagecoach, train or steam ships, his grandmother's 1890's Crouch & Fitzgerald traveling trunk bore stickers proclaiming all of the different places she'd visited. Pretty cool, right?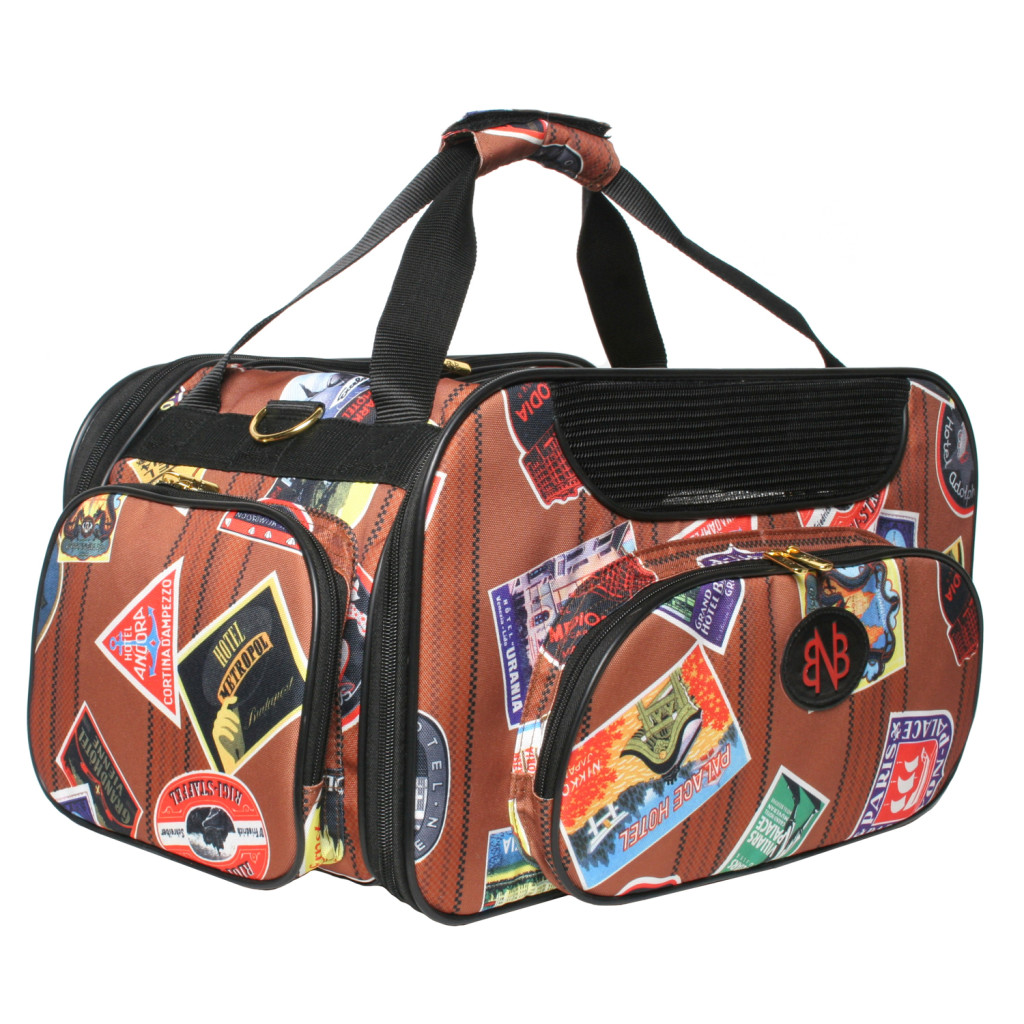 An amazing offer!
There's more, because I have a Bark & Swagger exclusive and pretty terrific promo code for you; unreal, in fact. You can shop this beautiful bag until the end of October for 40% off. Yes! 40% off. Why? Because we love Bark n Bag and they love us! And, that means great savings for you. It's only good until end of day October 31st, so if you want to give this as a gift or purchase for yourself, do it now!
The Wheeled Weekend Traveler retails for $95.00. With your 40% off promo code of BnS40, you'll pay only $57.00. That's amazing! Shop Bark n Bag.
And, for each person who purchases, I'll send you my special guide, The Stylish Houseguest: Tips & Etiquette When Traveling with Your Dog. You'll never have to second-guess what to bring or wonder how to navigate any sensitive issues that may go along with taking your dog to a hotel, family member's or friend's home.
Back to the bag!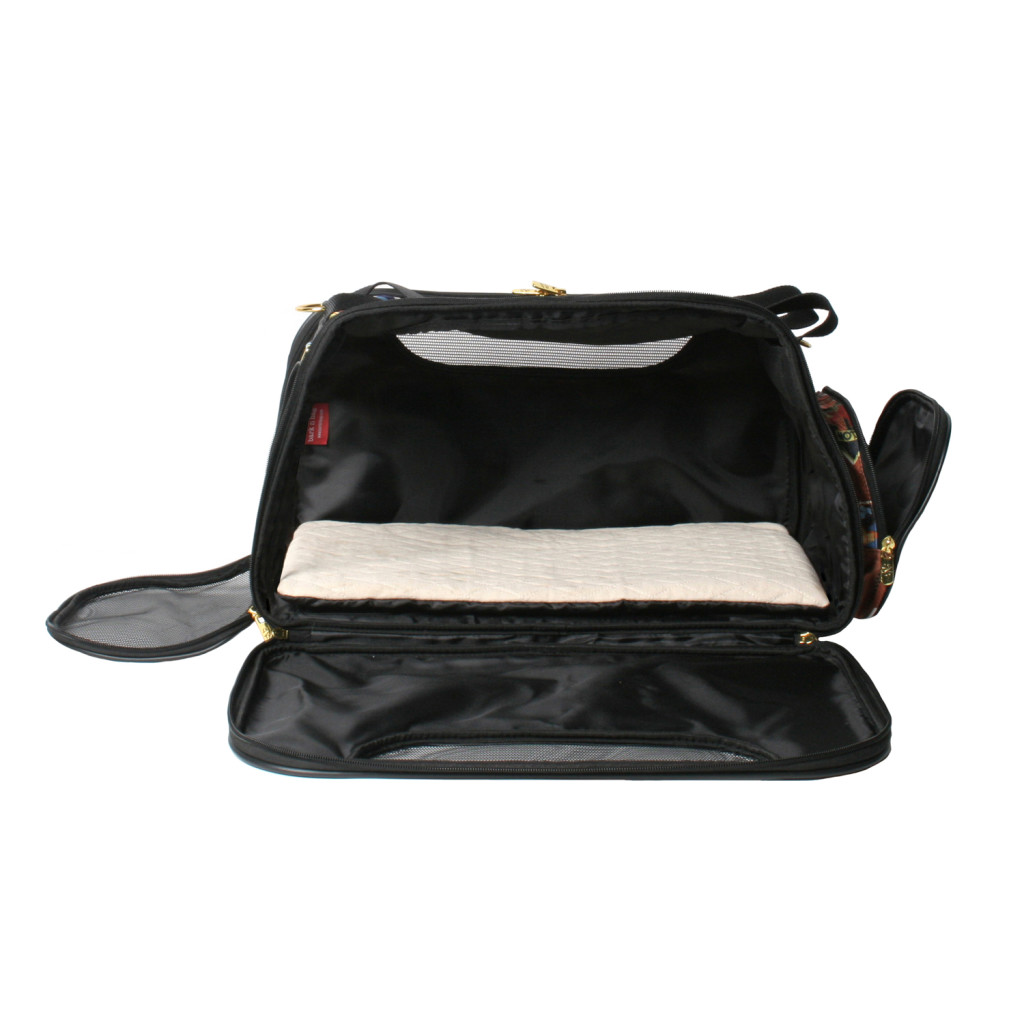 What am I getting with this bag?
Front swivel 360-degree wheels and stationary rear wheels for stability
Adjustable shoulder strap doubles as center loop pull or tow pull
Machine washable organic cotton quilted pad
Fur Friendly mesh on 3 sides for ventilation
Low profile recessed wheels
Convertible top
Padded handle grip
Two easy access zippered pockets
3 points of entry
Folds flat for storage
Sturdy Patented construction
And, let's not forget, it's cute!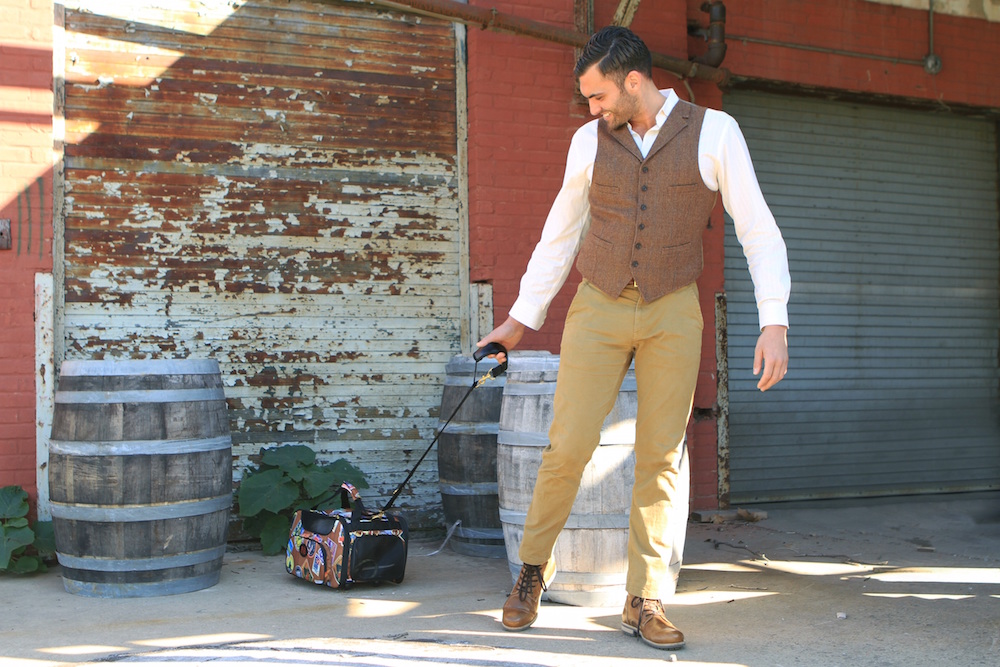 What's the one thing you're not getting with this bag?
Sorry, folks, but Caswell is extra. Very extra. Like, not happening extra. Are letters to Santa just for kids?
Become part of a growing number of stylish pet parents who carry the brand favored by celebrities and featured during New York Fashion Week, and shop it here, for less!
So, tell me, would you give a great dog bag as a holiday gift?
This blog post is sponsored by Bark n Bag, which means we were paid to create and feature this content. Regardless of the payment received, we only feature products and services on Bark & Swagger that we use, love and/or feel our readers would benefit from using. All sponsored posts on Bark & Swagger will always reflect our honest and unbiased opinions.