Are you someone who wonders "What is my dog doing?" when you're not at home? There are many tech gadgets on the market now, for fitness tracking, with GPS systems, those to make sure a lost pet can be found. But, this one, the Hachiko Dog Well-Being Sensor & App is the cutest darn one I've seen! And, what's better? It works really well.
The timing of getting a sample of the Hachiko to test and review couldn't have been better. My husband and I are doing more work out of the home and I'm traveling a bit more for work. Sophie and Jasper are our babies so, like you, we want to make sure they are getting the best care when we're not able to do it ourselves.
And, in the there are no coincidences department, we'd just seen the Richard Gere movie about the dog this product was named for. It's called Hachi: A Dog's Tale and it's a remake by Lasse Halstrom of a 1987 Japanese-language film, Hachikō Monogatari (ハチ公物語 ), literally The Tale of Hachiko. It's a total tear-jerker, but a wonderful, true story of the devotion and love between a dog and his human. Please indulge me a moment, as I have to share!
The story of the amazing Hachiko, the dog
Back in the 1920's in Japan, a Shiba Inu named Hachiko used to accompany his dad, Hidesaburo Ueno, to the Shibuya train station every day. His owner would get on the train and go to work, and Hachiko would return home to the family, on his own. When it was time for his dad to come back, Hachiko would return to the train station, again on his own, and wait at the correct platform at the correct time, everyday, for his return. The dog became a fixture at that station.
One day tragedy struck, and Hachiko's owner passed away while at work.  That poor dog didn't understand what had happened to his person, so he returned everyday to the Shibuya train station platform, awaiting his return. As hard as Ueno's family tried to keep Hachiko at home, he was compelled, and they finally let him go each day.
He did that for nine years, growing old waiting for Ueno. The station workers all knew Hachiko, and would feed him scraps from their carts or lunches. When Hachiko passed away, all of Japan mourned, and they erected a now-famous statue outside the Shibuya station in his honor.
When it came time for the brand, Hachiko, to name their product, they wanted to focus on the connection, love and devotion between us and our fur babies. Hence, the great name.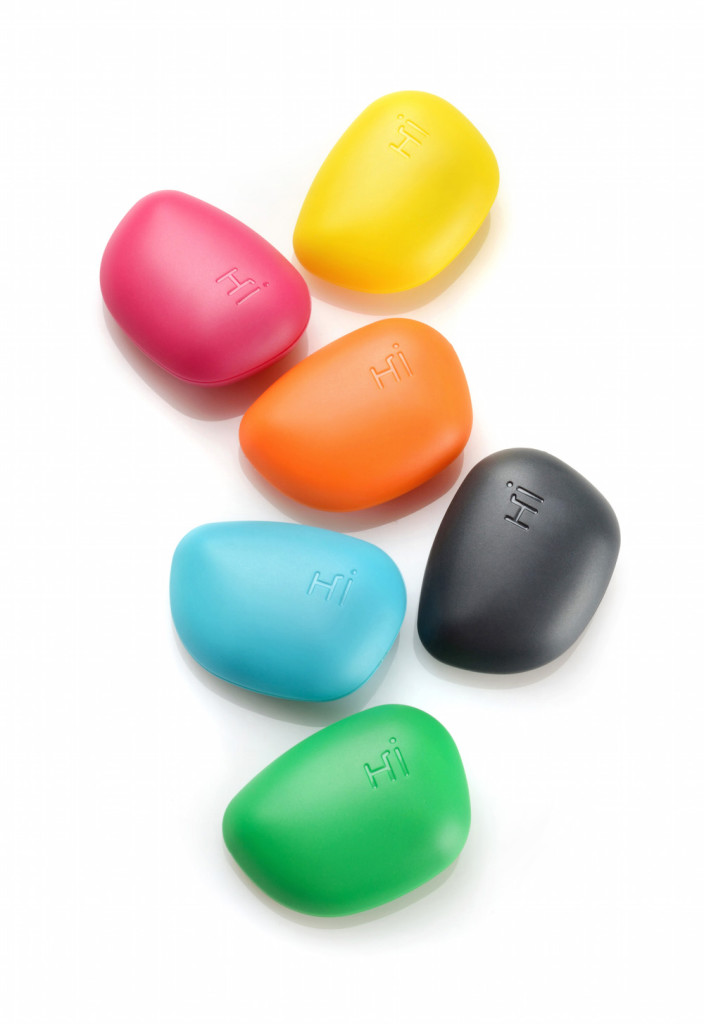 Hachiko is very stylish!
Even if this cool, little gadget wasn't that great, I'd still love the colors it comes in and the fun shape it has. That it works and tells me things I want to know about my dog makes me feel closer to him throughout the day. I like that.
Hachiko gives your dog a voice
That's the mission of the company. With most pet parents spending a good deal of the day out of the house at work, this colorful, little gadget is able to relay back information on your pup's activity level, when he was fed, drank water, peed, pooped, had treats, took medication; the only think I think it doesn't do is read his brain waves! It's perfect for those who want a stylish and fun way to track the care your pet is receiving from a sitter or significant other. Like a social network, you invite whomever you'd like to share info with, and once they accept, whenever Fido takes a step or performs a bodily function, everyone knows about it; kind of like parents with their first born. 🙂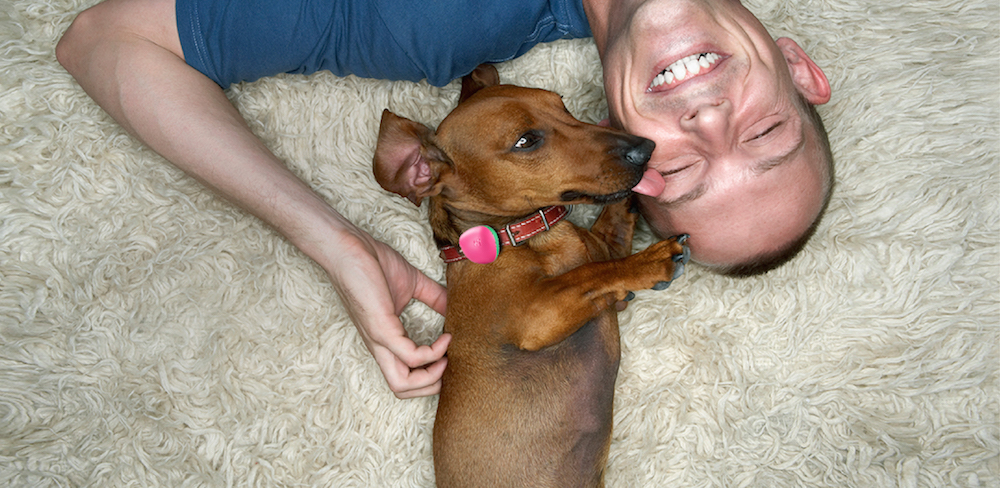 Hachiko is easy to connect and use
I don't know about you, but I'm no tech geek. I need it to be easy to use, and connecting the Hachiko to the free app I downloaded was Simple! Once I filled out my short profile, and connected the sensor to the bluetooth on my smart phone, the device was ready.
Jasper was the guinea pig for this one, so when I attached his cool blue sensor to his collar, we were off for our first walk.
What the Hachiko monitored:
steps he took
time out for the walk
whether he peed
or pooped
What I can do with the Hachiko:
receive direct messages from my dog; really his caregiver
see stats and daily reports on what he's doing and goals he's reached
monitor his activity and behavior
monitor his treat intake
monitor his medication schedule
see where Jasper walked via maps on the app
share this all with other caregivers
get people to follow Jasper and share pictures with them
When we got home and I gave Jasper water, my husband knew all about it. He is one of my sharing partners on Hachiko. He also knew what to expect from Jas on the next walk, his walk. That was convenient. I like that Hachiko gives us an opportunity to connect our dog's caregivers, so everyone is on the same page. You can program your daily activity goals for your pup, like steps taken and walks, and the Hachiko will monitor that for you and let you know when the goal is reached.
I like that Hachiko is:
tough. It's made from polycarbonate plastic shell.
100% waterproof
has a 12-month battery life, so you don't need to remove and recharge
The Hachiko retails for $39.99, which I thought was pretty reasonable for what I got.
Note: the Hachiko is only made for iPhones for now, and they must be iPhone 5 or higher.
Hachiko has great reviews!
Hachiko received five stars from 72% of reviewers on Amazon. Here is what one happy customer had to say:
"I've tried various pet tech products and apps in the past, but by far, Hachiko takes the cake! First off, I was relieved the sensor easily attached to my dog Addie's collar. It stays secure throughout the day and she doesn't seem to notice it's on. I'm also a big fan of the appearance. Addie looks adorable in the bright pink sensor! 
Another bonus is how simple it was to connect the sensor with the app. I'm not the most savvy person when it comes to phone technology, but Hachiko gave me no problems! Overall, the app is easy to navigate and the features are incredible. Addie's diet and exercise routine is hard to keep up with, but the app allows me to communicate and track her patterns, which is really neat. I catch myself looking at the daily news feed all day long.
Hachiko works out great for us, especially because various family members, neighbors and friends care for her throughout my typical work week. My crazy work hours sadden me and it's unfortunate I can't be there more to monitor Addie and stick to a healthy schedule. Although I trust all of my family and friends who walk, feed and visit her, it can be hard to determine if everyone is on the same page. 
Now with Hachiko, I can communicate with all sitters, and motivate them to reach goals that will benefit Addie's health and wellbeing. My pet sitters have a fun time trying to reach the title "Hero of the Day!"  It's such a relief knowing her daily activity is available to me at a push of a button. Whether I'm home, or away, I have great peace of mind knowing what Addie is up to at all times. I recommend Hachiko to all pet owners – It's a dream come true!" Rebecca Symon
Shop Hachiko and see more great reviews.
Would knowing what your dog is up to give you peace of mind?