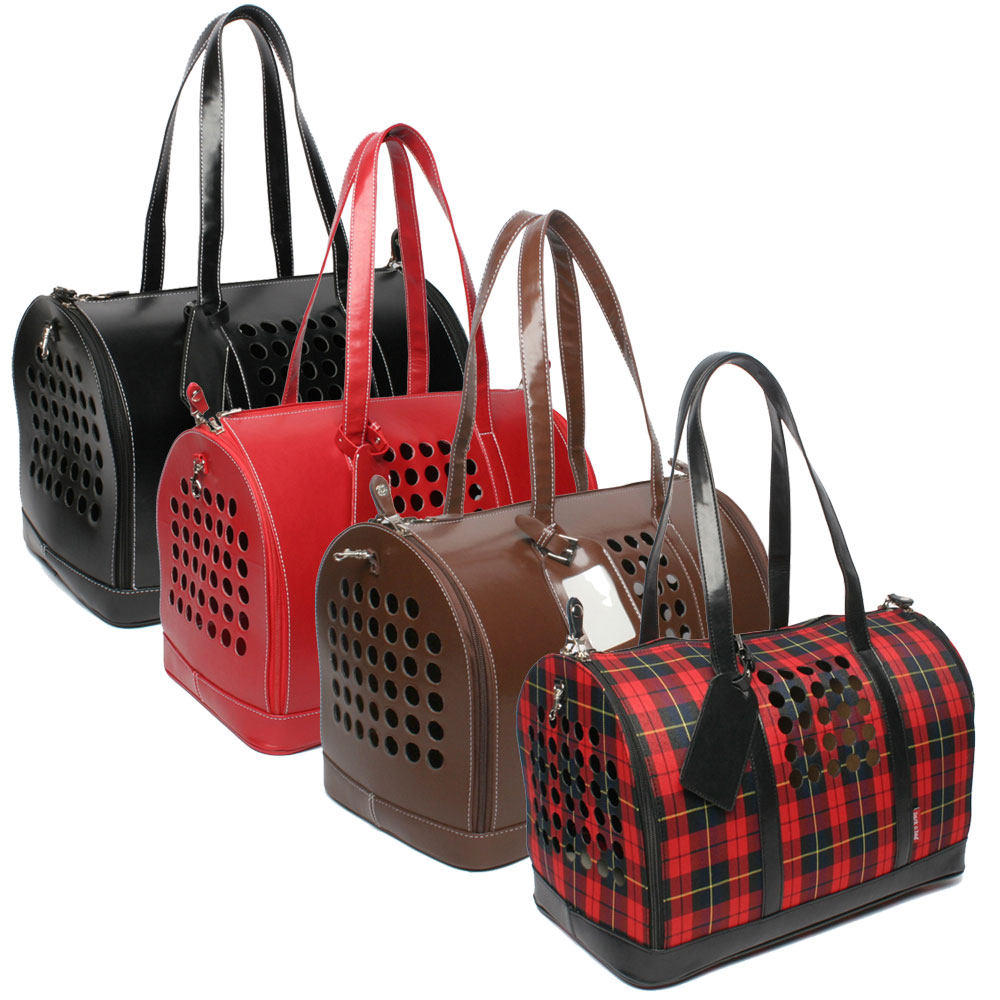 Fresh from two New York Fashion Week photo shoots, this season's It Bag and my fave is from Bark n Bag, and it also happens to be a great traveling companion. The Carrier One style dog carrier from the brand marries form and function beautifully. It's both durable and elegant, and I loved it even more when I discovered it was cruelty-free!
Back in 2005, the Carrier One launched the Bark n Bag brand. It impressed so much, the bag won the Pet Age Pinnacle Award, which recognizes the most stand-out products of the year. In 2005, Bark n Bag was the first to create the bag's unusual porthole design, which to me, is reminiscent of the ultra chic doctor's bags of the 80's.
Read on to learn about our giveaway!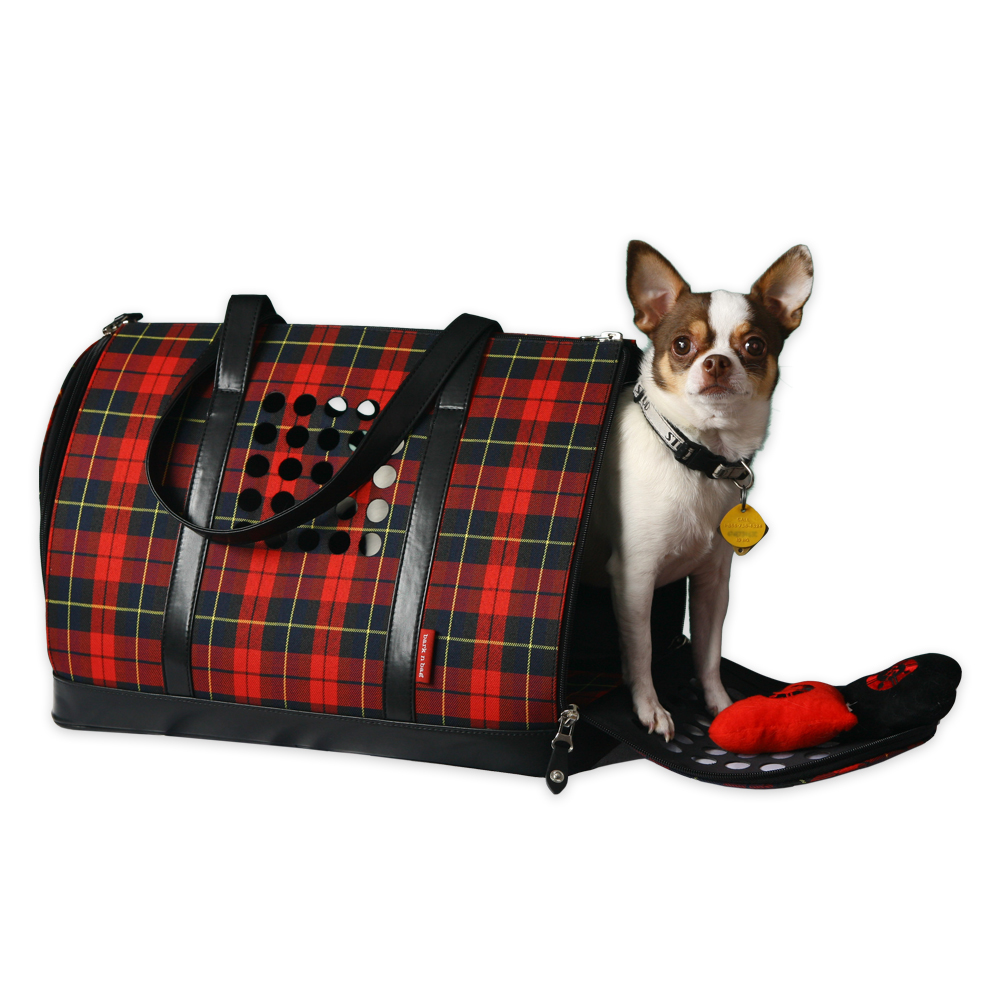 Celebrity love…
With celebrities as diverse as Taylor Swift, Brooke Shields and Fredrik Eklund of Bravo's Million Dollar Listing New York as Bark n Bag fans, and Instagram dog stars like @ChloeKardoggian sporting one, don't you think your pup should look as good as you when you travel? Or, maybe there's that dog mom you know who could really freshen up her pup's look. I'm just sayin'… 🙂
The Carrier One comes in great colors that are timeless. The sleek black is always in fashion. A rich brown is a great option if you often wear warmer tones. The red is an attention-getter and the plaid is a major Wow and a trending look this fall/winter. You choose!
Reasons to sport the Carrier One
It's too cute not to
You're finally planning that getaway, now that the kids are off to college
You want to dress to impress, taking your pup on errands, to doggy school or day care
You and Fifi or Fido are inseparable and traveling is in your future
You work in a stylish, dog friendly office and, well, refer back to reason #3.
You promised to treat yourself to that one great fall look, and it might as well be for the dog. I mean, our dogs get most of the good stuff, anyway, right?
Features of the Carrier One – Shop the Look!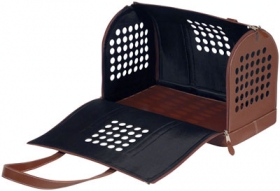 The bag features:
Porthole ventilation on four sides
Generous shoulder straps/handles
Removable comfort pad
Zippers all around so you can literally unzip the bag on all sides, making it easy to get your pup in and out
Dimensions: One size: 17″W x 11″H x 9.5″D. For pets up to 15″L x 9″H. Maximum weight: 16lbs
Price: $100.00. Shop the Carrier One.
And, check out the fun New York Fashion Week story, which includes Bark n Bag,  from my friend, Mrs. Sizzle, on her blog. The edgy fashion and lifestyle site, Refinery29, ran it, too!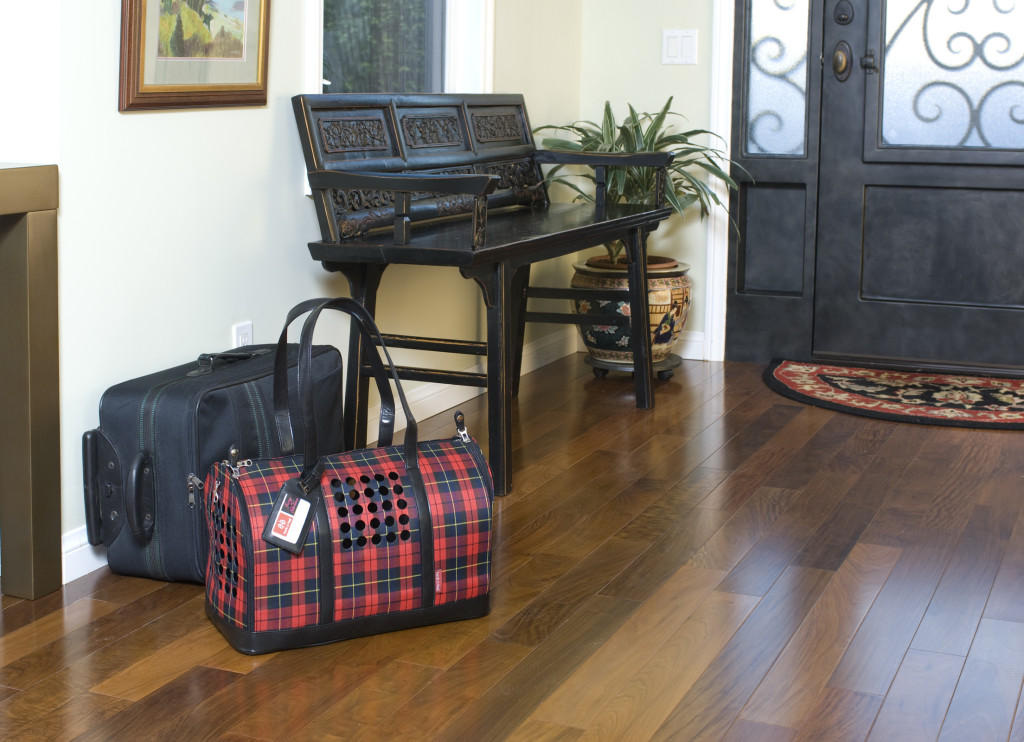 The Giveaway
One Bark & Swagger follower will be randomly selected to win a Carrier One bag in your choice of black, brown or red. Sorry, the plaid is not available for the giveaway, but you can shop it above.
The giveaway runs from Tuesday, September 22 at 9pm EST to Monday, September 28th at 11:59pm EST. To enter is simple! If you're not yet a member of the Bark & Swagger family, join our email list and become one! If you are, then make sure you're getting our fresh pictures of adorable dogs on our Instagram account and Liking us and Bark n Bag on Facebook. There will be bonus questions for extra points and entries. Learn about their great new styles and offers first!
Good luck!
Do you travel with your dog? Does a stylish carry bag appeal to you?
This blog post and giveaway are sponsored by Bark n Bag, which means we were paid to create and feature this content. Regardless of the payment received, we only feature products and services on Bark & Swagger that we use, love and/or feel our readers would benefit from using. All sponsored posts on Bark & Swagger will always reflect our honest and unbiased opinions.